I see my role as working closely with Croatia on global challenges.
There's no doubt at all that the global context, and in particular the fact we live in a more contested and insecure world, is bringing us together and adding greater purpose to our partnership, British Ambassador to Croatia, Simon, Thomas, told Diplomacy&Commerce. Ambassador also said, that after Brexit, the UK was the fastest growing economy in the G7 over the last two years and the latest IMF forecasts are that UK growth over the 2022-24 period will be higher than Germany and Japan, and similar to France and the US.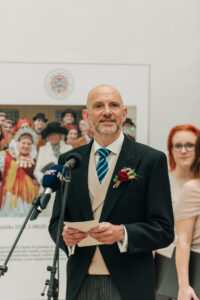 1.It seems that Croatia and the UK are allies in every sense of the word. How would you rate the relations between the two countries?
There's a good reason we celebrated 30 years of diplomatic relations with Croatia last year under the motto #PartnersAlliesFriends. The current European and global security context makes our relationship as NATO Allies more important than ever, and defence co-operation is a top priority for both our countries. But we are partners on so many projects and issues, as you can see in the breadth of the Joint Declaration signed by our Foreign Ministers in London a few weeks ago, an agreement covering everything from cooperation on foreign and defence policy to new UK-Croatia initiatives on collaboration in science and research, clean energy, tackling irregular migration and boosting bilateral trade. As Ambassador, I am lucky enough to see that partnership in action every day: whether in the skies above Zemunik, as the Krila Oluje and their UK counterparts, the Red Arrows, train together, or on the ground at one of the numerous events we've supported this year to deepen UK-Croatia collaboration in advanced technologies like artificial intelligence, robotics and hydrogen power, working with excellent local partners like CroAI and the Ruđer Bošković Institute. Our ministers and senior officials meet regularly, whether that's discussing security and stability in SE Europe, Croatia's accession to the OECD or, more recently, our co-operation within the International Holocaust Remembrance Alliance, which Croatia chairs this year. But many of our most important links are people-to people: hundreds of thousands of British tourists who visit this beautiful country every year; the fantastic Croatian English language teachers whose conference I joined in Poreč; the many sports clubs and musical visitors, from the Royal Philharmonic Orchestra to Robbie Williams. And I was in Osijek the other day at the launch of a new direct flight to London – another way in which we are increasingly connected. I'd like to do even more, of course; and there's ambition on both sides for that. Above all though, to think back to our 30th anniversary tagline, there is a genuine warmth in our relations which can only be described as friendship.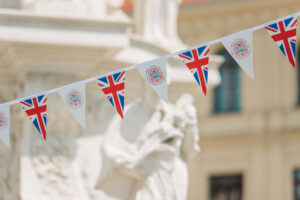 2. To what extent have geopolitical events, the war in Ukraine and the crises we are experiencing influenced the deepening of cooperation in a military sense?
There's no doubt at all that the global context, and in particular the fact we live in a more contested and insecure world, is bringing us together and adding greater purpose to our partnership. Nowhere is that truer, of course, than in our response to Russia's invasion of Ukraine. From the outset, the UK and Croatia have stood steadfastly on the same side: in support of Ukraine and in condemnation of Russia's illegal, brutal and unprovoked aggression. Our governments have pledged – using almost the same words – to keep supporting Ukraine politically, militarily, financially and in humanitarian terms, for as long as it takes. It remains our top priority. We've also been reminded how crucial NATO is to our security, and we're working together to reinforce and strengthen the Alliance. UK – Croatia collaboration in security and defence is part of that – working together to ensure we have the capabilities and interoperability we need in order to respond effectively to threats now and in the future. But today's threats are not all on the battlefield. So we're also working closely together on things like stability in the Western Balkans, on energy security, on battling the Kremlin Playbook and other forms of disinformation – as well as global challenges such as climate change. The big lesson for me of the last couple of years, not just from Ukraine but also challenges like the pandemic, has been that peace, security and prosperity can't be taken for granted – they are things we need to work at, in our own societies and with our friends and Allies.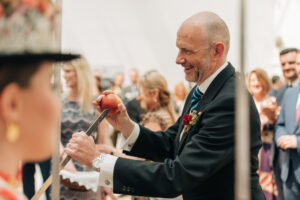 3.The coronation of King Charles was one of the events that definitely marked this year. How do the British see the new king?
After Queen Elizabeth's long and momentous reign, it's inevitable that people wonder what it will be like to have a King. But while King Charles is new to the role, we have had a long time – seventy years as Heir to the Throne – to get to know him. And not just in the UK: he has been undertaking official travel overseas since he was five, furthering British diplomatic interests and raising the UK's profile internationally. That includes five visits to Croatia. Over the years we've learned a lot about his interests and passions – like sustainability, heritage, community, investment in youth. And I think these are issues that really resonate with most people today. I also think that, at a time of heightened political division and polarisation in many countries, people in the UK really value, and find reassurance in, the idea of a Head of State who is an apolitical figure, a point of unity for everyone in the UK, a figure that stands above day-to-day political argument and represents the nation as a whole. We find him a reassuring, unifying presence in the life of the nation; and people hold him in great affection. The Coronation was an important moment for us, historically and constitutionally. But it was also a good metaphor for our Royal Family and the UK as a nation. You saw the importance of tradition and heritage: English Kings have been crowned in Westminster Abbey for a thousand years. But you also saw changes to the service introduced by the King to better represent modern, diverse Britain. It is that blend of tradition and modernity that helps King Charles III connect so comfortably to our nation.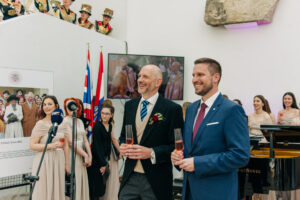 4.The coronation was specially marked in Osijek, the city that King Charles visited in 2016. What was the symbolism, and why Osijek?
The city authorities and the people of Osijek really embraced the idea of hosting Coronation celebrations there, and were fantastic hosts. For many reasons, it was the obvious choice. The King's visit to the city in 2016 – as Prince of Wales – made a real impression. Indeed, of all the many things he did that year, that was the one he chose to immortalise on his Christmas card: a joyful picture with HKUD Osijek 1862. Osijek is a beautiful city with a rich history, vibrant present and promising future. And of course he was welcomed with famous Slavonian hospitality –he enjoyed trying local delicacies, such as fiš paprikaš. But I think what resonated most was the number of people he met who shared his interests and passions: he spoke to young people who had ideas on how to build and preserve peace, he met bright minds in the Software City Osijek, he spoke to religious leaders to hear how they could help overcome war legacies, he toured Kopački Rit to witness how people there are preserving natural habitats and so our planet. And to top it all, there's a family link too: thanks to the state archive, we know now that King Charles's great great grandfather, Franz von Teck, was born and baptised in Osijek in 1837. That must be why when Brits visit Slavonia, they feel so at home!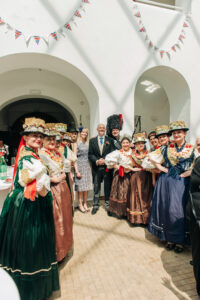 5.After Brexit, it seems that the UK is slowly entering a more stable period. There were some issues in regards to the functioning of the labor market, inflation, harmonization of mutual rules with the EU. What measures is Prime Minister Sunak's Government taking to stabilize the situation in the country?
These are challenging times for many around the world, and the UK is no exception. Like you, we're feeling the consequences of the disruption to the global economy caused by the COVID pandemic and Russia's invasion of Ukraine. And our departure from the EU has changed the way some parts of our economy work. But the UK was the fastest growing economy in the G7 over the last two years and the latest IMF forecasts are that UK growth over the 2022-24 period will be higher than Germany and Japan, and similar to France and the US. Inflation has been the big challenge for us all this year – we all know that's the biggest threat to living standards. So Prime Minister Sunak's government has been focussed on that, alongside efforts to grow the economy, create better-paid jobs and opportunity right across the country. It has also continued its intensive engagement on the international stage to strengthen alliances and partnerships that help our economies thrive – whether that's the G7 and OECD, our new ground-breaking membership of the CPTPP, or key bilateral relationships. PM Sunak's recent trip to Washington is a good example of that. So in the face of global challenges, we are not looking back, we look ahead.
6.How does the official London see the end of war in Ukraine, and how do you as an ambassador in general see the relations in Europe and the world in the next decade?
We all want peace, but it must not be at the price of Ukrainian sovereignty and territorial integrity. Putin started this terrible war, and he could end it tomorrow by withdrawing its troops from Ukraine. Until then, we plan to do everything we can, for as long as it takes, to support Ukraine – whether that's through continued provision of the military equipment Ukraine needs to defend itself or through banking guarantees. Ukraine will win this war, and we will support its future too – the Ukraine Recovery Conference hosted in London this month is an important part of that work. At the same time, we should not think that once war is over in Ukraine things will simply go back to the way they were before. Even before the Russian invasion we were seeing global trends which were going to require a different approach: the shifting of power south and east, challenges to the rules-based international system, our changing climate, technological advances and the increasingly transnational nature of problems to mention just a few. That requires us to do things like invest in science and technology, in friends and alliances – old and new, in international organisations and efforts which can help avert or solve crisis and conflict, in norms which underpin global security and prosperity, which help democratic and open societies and economies flourish, in the resilience of our own societies. I see my role as working closely with Croatia on all of that in the years ahead.