We are a leading provider of wholesome logistics solutions in SE Europe.  Intereuropa Concern consists of 13 companies in 9 states, with over 1,300 employees and more than 220,000 m² of customs and non-customs storage area and over 100 own trucks.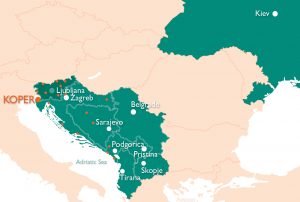 In cooperation with our international partners, we are present worldwide. We are members of international organizations and logistics networks: FIATA, IATA, FONASBA, BIMCO, GS1, WCA, FETA, HCL, and we are proud holders of ISO 9001:2015 quality certificate for forwarding, transport of goods and logistics and AEO certificates.
Intereuropa is one of the founders of the Association of International Shippers of Croatia, established at the Croatian Chamber of Commerce in 1992. As a national association, the Association of International Shippers of Croatia became a regular member of FIATA (International Federation of Freight Forwarders) in 1993, which allows for constant increase professional and organizational improvements and experiences of international shippers from all over the world, with the purpose of improving their own business.
Our values:
Integrity
Excellence
adaptability and flexibility
responsibility
team work and respecting associates
 Currently, we have at our disposal in Croatia:
9 business units
over 280 employees
49,000 m² of closed customs and non-customs warehouses
124,500 m² of open storage areas
computer network with more than 200 terminals
share capital in the amount of HRK 111,581,000.00
membership in international organizations FIATA and IATA
quality certificate ISO 9001:2015
Industries we specialize in:
car industry
chemical industry
textile, clothing and footwear industry
white goods industry
pharmaceutical industry
food industry
heavy industry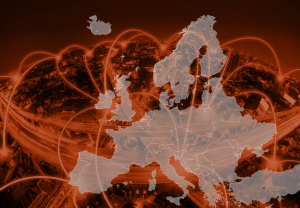 Our advantages
we adapt to our clients' needs and guarantee optimal solutions thanks to our wholesome selection of logistics services
our own capabilities allow us to provide logistics solutions for all types of goods that we store, distribute and transport by land, sea or air in all geographical directions
high level of expertise and competence in logistics, which proves extensive experience and provides the most optimal solutions
we are a provider of demanding, comprehensive logistics projects and, as a reliable outsourcing partner, of comprehensive logistics services to manufacturing and trading companies.
We cover the entire Europe – and beyond – with a network of our own groupage lines, with over a hundred trucks present every day throughout Europe.
In cooperation with our foreign partners we enable you to pick up and quickly transport groupage shipments from all European countries to the Intereuropa Zagreb terminal and export to all European countries.
Groupage freight to Zagreb allows you to deliver groupage shipments from the Far East, India, Australia, New Zealand, the Middle East and America.
Promptly clearing shipments for import and export at the Samobor terminal.
Delivery and collection of consignments on the entire territory of the Republic of Croatia within 24 hours after customs clearance is organized from the same location.
At the warehouse, we can organize picking, declaration and shipment of goods for re-export by groupage trucks to neighboring countries Bosnia and Herzegovina, Serbia, Macedonia, Montenegro and Kosovo.
Our service offers calculation and selection of the most favourable transport route.
Avoid stockpiling and long-term storage of goods! Order according to your actual needs and we will help you get your shipments to their destination on time.