The idea of the Embassy of North Macedonia in Zagreb to ​​establish Macedonian-Croatian business   club was met with great understanding among the largest companies in Croatia.
In 2020, the most important Croatian export product was motor vehicles and medicines, while at the same time the pharmaceutical industry of North Macedonia exported medicines worth 8.5 million euros to Croatia, for Diplomacy&Commerce magazine, Focus on North Macedonia, says Ivo Usmiani, President of the Macedonian-Croatian Business Club.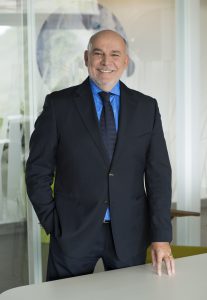 Croatia and Northern Macedonia have good political relations, which have been developing for a long time. Now, the officials need to work on to the develop economic relations. How do you assess the current economic relations between the two countries?
Croatia is among the vocal political supporter on the European integration path of North Macedonia, however according to my opinion greater focus should be placed on the development of economic relations. There are all institutional pre-conditions for mutual economic cooperation to grow. Additionally, businessmen from both sides are familiar with the business climate and regulations in the wider region, but the economic growth depends on the initiatives. That's why entrepreneurs in Croatia and North Macedonia do not have time to wait, but must get the best out of the existing legal framework and explore untapped potentials. Mutual economic cooperation has possibilities to double, whereby opportunities for investments in the field of industrial production and renewable energy sources are opened, as well as opportunities for development of joint tourism packages. Of course, there are also EU funds that open up great opportunities for cooperation and investment.
2.What will be the main goals of the Macedonian-Croatian Business Club headed by you?
Definitely we need to strengthen economic cooperation. Although both imports and exports have increased in the last year, the total amount is still low. The agricultural and food products have a large share in our trade, due to the fact that companies have a long tradition and recognizable quality and presence on these markets. It is also noted that the structure in trade exchange is slowly changing in the direction of exporting high value-added products. In this regard, it is important to exchange views and locate the sectors with the greatest potential for cooperation. We need to intensify entrepreneurial talks, for which exactly the Club was inaugurated on March 3, 2022 in Zagreb.
As the president of MCBC, I do believe that direct engagement of successful businessmen and CEO of various companies from Croatia and North Macedonia can only inspire and challenge the local business community to new collaborations. And not only in the area of trade and investment relations, but also beyond, there are opportunities for new leaderships and paths that are endless when most of the Business Club is made up of prominent entrepreneurs.
                    3.What will be your priorities? Have you planned any event after the Club registration?
In the coming period, the Club has the potential to increase its membership and to effectively promote the trade and investment policy and potentials that exist in both countries. As one of the main goals is to connect and to nurture partnerships, collaborations and platforms, the plan is to hold the first thematic session of MCBC in Croatia at the end of May on theme that is relevant for its members and in the presence of respective Ministers.   I am confident that by promoting economic, cultural, science and other cooperation, by encouraging the development of entrepreneurship and entrepreneurial initiatives, we will contribute to further development of people-to people bonds, that are indeed very deep, sincere and friendly.
How much support do you have from decision makers and how much are they willing to hear the needs of businessmen?
We have very good support from decision makers and various institutions in both countries as it is in everyone's best interest for Croatia and North Macedonia to develop and prosper. Considering Croatia is part of European Union and North Macedonia is on its way towards european integration, our collaboration not only includes economic growth, but also exchange of numerous experiences that Croatia has gained in process of joining to EU. Therefore it is logical we can offer more than just economic cooperation, which we are gladly doing. North Macedonia has our full support, politically and economically. So far, we have not encountered any opstacles with politics or institutions in both countries. On the contrary, everyone is ready to listen and help as much as they can. Certainly our traditionally friendly relations help in that, but I am also sure that today we have a lot of young and agile entrepreneurs in both countries who could create a solid framework of cooperation and perform together in the Europen or some other market. It is up to us to recognise them and help them, either by opening some doors for them or by advising them from our own experience. Either way, we are here for them and we are looking forward  to make progress together.