We have interviewed selected persons from the economic and diplomatic community, as well as public life, and found out how embassies, institutions, companies and public figures have organized diplomatic and business activities and themselves during the state of emergency, how they contribute to the fight against the COVID-19 virus, as well as, how they spend their free time and what they will do first when the state of emergency is abolished. Today, we are talking to Jenner Pešut, President of the International Women's Club.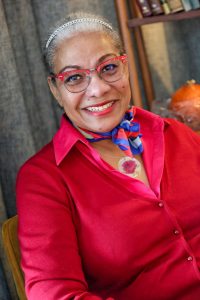 How did you organize your business activities?
As the President of The International Women's club of Zagreb we have planned activities and since we are a non- profit organization and is unable to have our monthly coffee morning which is usually held once a month at the hotel Sheraton and as we normally would have many ladies and now that we have this crisis and the Sheraton being closed, everything is cancelled.
How are you spending your private time during the pandemic?
Am doing all the house-wife chores like, cleaning, ironing, baking, cooking, reading, computer work for example writing letters and what's app messages and watching some good films.
What will you do first after the existing Government measures have been cancelled?
See my closest friends and drink a nice glass of Dom Perignon.