The main objective of our Club is to stimulate social gathering and support the network of international women of all affiliations, residing in Croatia, says Jenner Pešut, President of the International Women's Club.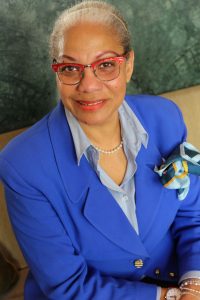 You could have gotten a real taste of our unique dynamic at the Christmas Bazaar, which, this year, took place on 1 December at Velesajam. It's one of the oldest and most traditional charity events in Zagreb which has been taking place for over 25 years. The Christmas Bazaar provides a unique opportunity for countries to introduce themselves to the local community through their vibrant and informative tables.
"This year, we had over 40 country tables from our international community offering their food and beverages, gifts, toys, books, handicrafts and products from all around the world. We are so thankful to our participating embassies and international companies stationed in Zagreb, for their generous donations", says Jenner Pešut, President of the International Women's Club.
This year, the event's beneficiary was the organization called Little Dragon (Mali Zmaj), which focuses on improving the quality of life for poor or indigent children. Little Dragon is a non-profit voluntary association that is funded by neither the city nor the state and depends solely on donations from private institutions and individuals. "Our goal is to raise 350,000.00 kuna to help restore their space damaged by floodwater so they can continue their work as soon as possible. Everyone is free to attend and all proceeds go to our charity," says Pešut.
How important are the charity activities for your Club and for the recipients?
Our charity activities are very important for our Club members. I would like to point out that the main objective of our Club is to stimulate social gathering and to support the network of international women of all affiliations, residing in Croatia. As a secondary objective, the Club supports various charities throughout Croatia which assist women, children, the sick and the elderly. As far as charity activities are concerned, we provide our members with many different opportunities – from hosting and participating in charity lunches to organizing and donating in clothing drives. Our members find it fulfilling to volunteer and support charitable organizations, as well as offer their time and resources for the benefit of the charity.
Apart from the humanitarian activities, what is the strongest bond among your members?
The next strongest bond is the camaraderie we have amongst each other. We are close, loyal and upbeat in spite of the many differences in our cultural backgrounds, native languages and familiar customs. English is the official language all through our Club. We are aware that we are in it together and that we are working toward the same goal to accomplish what the club stands for in our new home country, Croatia
Who can join the Club?
International women who are currently living in Croatia can join the Club. Croatian citizens can also join the Club. As I mentioned earlier, our main objective is to provide a support network of international women. Many Croatian women, who lived abroad and returned to Croatia, are looking to give back to their home country. This is a very important element in our Club.
How do your members contribute to the organization's development? What are your plans for 2020?
Our members contribute by giving their time to assist with the many different social activities that are being offered all through the year. We have a monthly calendar full of different activities to accommodate interests of each lady. They range from language classes to sports activities. For example, there are also Croatian language lessons to make them fit into the community much easier. We also have French and Italian. We offer Homeopathy, Bridge, Walking Groups, Meditation, Mahjong, Pilates, Hiking, workshops and organize many charitable lunches. These are some of the offers that the ladies can choose from. These activities bring each other closer and long-term friendships are formed even after some ladies leave Croatia, especially the wives of diplomats who are usually in Croatia for only 2 to 4 years. Our plan for 2020 is to recruit as many new ladies to become full-fledged members to this auspicious group of women. It is really exciting to welcome all newcomers to Croatia. We wish to share our own experiences with them that we had when we arrived and to warmly welcome them so they don't feel so homesick. During the year, we organize a Christmas Party and the following year, a Spring Ball. Many ladies get so excited to dress up and spend a glorious evening in a fun and friendly atmosphere. We look forward to continuing with our yearly Hat Party where you can see many talented ladies with exceptionally creative styles. We are also hoping to raise even more awareness and money to assist as many charities as we can since there are so many of them. We have a major challenge to decide which ones we will assist and which one will be chosen at the end of the year, which is what we are doing right now, for this year's Christmas Bazaar.
Bearing in mind that Croatia will start presiding of the EU next year, how do you see your role in this important moment for the Croatia diplomacy?
As the President of the IWCZ and, as of recently, an EU citizen, I take great pride in the Croatian diplomatic community and to be involved in it in any way. We hope that the Croatian government will ask us for our participation. If they do, we will gladly accept and get involved since this is the most important task to undertake. It is a historic moment for Croatia and history books will write about it. This is a moment to shine for a small country like Croatia.  Being voted to host this presidency, I am hoping that everyone will take the opportunity to welcome all the different nations who will arrive in Croatia to experience Croatia's "Full of Life" slogan.
6.Which cultural experiences in Zagreb and Croatia you and your members would recommend to the people coming to Croatia?
Advent celebration is one of Zagreb's biggest annual cultural events. It's one of the most beautiful and impressive Christmas markets in Europe which has been awarded and recognized as such for the past several years.Besides, museums in Zagreb are very diverse and offer free entry at the end of January. I also have to mention international festivals and concerts in Zrinjevac, Maksimir, Tomislav, Strossmayer parks, the main square Trg Bana Josipa Jelačića and the Lisinski concert venue. In summertime, there are many uptown venues featuring drinks, music and dance. Last but not least, the Zagreb Film Festival is a must see.