Croatian private equity and venture capital market has flourished despite the many black swans surrounding us. Neither the pandemic, energy crisis, supply chain crisis, inflation, or geopolitical conflicts seem to stop the growth of this dynamic industry.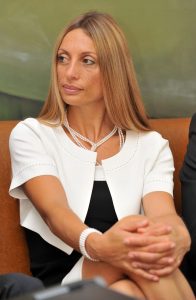 Croatian private equity and venture capital market is developing to scale, becoming a more exciting and vibrant place in Europe, says Mirna Marović President of Croatian Private Equity and Venture Capital Association (CVCA) and Managing Director, VentureXchange Ltd. As a founder and president of the Croatian Private Equity and Venture Capital Association (CVCA) since 2005, it is marvellous to finally witness the development of the private equity and venture capital market from embryonic to decent level over the past four years. In the last few years, Croatia has attracted significant private equity and venture capital investments, which is extremely important for the Croatian economy. In 2021, Croatia attracted EUR 312 million in private equity and venture capital investments, representing a growth of 130% compared to the previous year, and amounts to 0.55% of GDP. For comparison, the average country in Central and Eastern Europe (CEE) attracted private equity and venture capital investments in 2021 in 0.31% of GDP. Croatia also stands out as one of the leaders in the region in a unique measure: the number of unicorns per capita. Croatia has two unicorns, venture capital-funded technology companies with a market value exceeding USD 1 billion – Infobip and Rimac Automobili. In terms of the number of unicorns per capita, we are right behind Estonia, which historically has as many as seven.
Croatia is the home of several promising scale-ups on the clear unicorn trajectory, apart from the current unicorns. Scale-ups that may or may not reach a billion-dollar valuation, already are valued on average at a quarter of a billion. Those companies include Cognism, Gideon, Microblink, Photomath, and Bellabeat, and are already huge success stories.
Thanks to some of the best tech developers globally, still available at a fraction of the Western markets' cost, Croatia can be the cradle of the companies with the potential to scale up globally. However, creating a startup ecosystem is not without challenges. Most of the ingredients are already present – determined founders and skilled talent. However, Croatia is lagging behind in execution and easy of doing business or administrative requirements. A significant boost to the market development is given by successful entrepreneurs who have fundraised from venture capital funds or strategic partners. Those entrepreneurs turn to angel investing and mentoring early-stage companies, bringing more high-quality startups to the market. Importantly, local venture capital investors are most deserving for creating the startup ecosystem. Fil Rouge Capital has been the most active venture capital investor in CEE, having invested in 116 startups. Feelsgood Capital invests in startups which boost a positive impact on society. South Central Ventures is already managing a third technology fund, with a proven track record of creating globally successful scale-ups. Although those developments have already put Croatia on the international investors' radar screen, more work is needed to facilitate the fundraising of Croatian companies from global and local investors.
In terms of growth capital market, focusing on mature businesses, Croatia has three active investors, each with a slightly different market strategy. Provectus is mainly focused on healthcare and retail, Prosperus on technology, and Invera on entertainment and sustainability. Croatia Mezzanine Debt Fund focuses on providing mezzanine, subordinated debt or quasi-equity, and growth-stage companies.
When it comes to the buyout stage, several of the largest regional investors have their representative offices in Zagreb. Enterprise Investor has successfully consolidated the Croatian retail sector on Studenac, and CEE Equity Partner is focused on the renewable energy sector.
Why should we be excited about these market developments? Private equity and venture capital investments are significant for the Croatian economy, as they invest in propulsive Croatian companies with the potential for rapid growth and job creation. Private equity and venture capital investments aim to scale the high potential Croatian companies globally, or at least regionally, and fully align them with global market trends. Private equity and venture capital investments aim to support Croatian businesses to open their offices worldwide and help current and future Croatian unicorns list their shares at the world-leading stock exchanges. Private equity and venture capital investments represent the economy that we as a society want, which will take us to the circle of the most developed countries.
Under the slogan – "support the best & transform the rest", CVCA is organising for the second time its annual private equity and venture capital awards conference BestInvest.hr, taking place 6 July 2022. The conference will award the best entrepreneurs and investors. It will showcase some of the most significant investments paving the way for a change in the entire Croatian business environment towards sustainability and success.
LinkedIn: mirnamarovic