2020 has been a year of unprecedented challenges and it will bring change and hardships for many countries and cities including Rijeka and Galway who were forced to dramatically change their activities as the European Capitals of Culture 2020. Yet it didn't prevent Croatia and Ireland in further forging their bilateral ties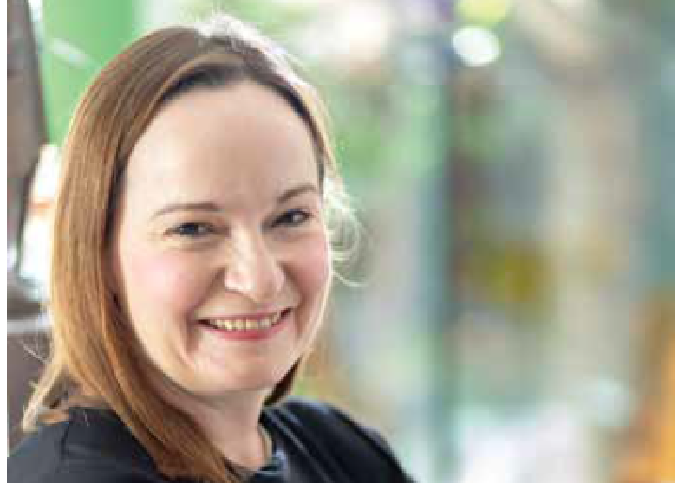 I It has been very sad to see the ambitions and visions of both Rijeka and Galway as the European Capitals of Culture 2020, reducing and scaling back due to COVID-19 pandemic. However, before the pandemic struck, we were lucky to further deepen relations between our two cities and states, which gives me great joy, says Olive Hempenstall, Irish Ambassador to the Republic of Croatia, who strongly contributed to the development of the warm and fruitful bilateral relations between the two countries and personally attended the great opening ceremony of Rijeka as Port of Diversity and hosted representatives of the Irish counterpart city who attended the event.
What is the nature of bilateral relations between Croatia and Ireland today?
— The bilateral relationship between Ireland and Croatia is strong, we have excellent engagement at the political, social and cultural level. Ireland's current Prime Minister, Taoiseach, Leo Varadkar, has visited Croatia twice since I have been Ambassador. The former President, Kolinda Grabar-Kitarović, paid a State visit to Ireland in April 2017. The Speaker of the Irish parliament visited in March 2018 so political connections are healthy. Culturally, exchanges are also very good. There are excellent exchanges between Irish and Croatian musicians, artists and writers. As you know, James Joyce, the world renowned Irish author lived here in Pula with his future wife, Nora Barnacle, which always gives our annual celebration of Bloomsday particular resonance. This year our celebration on 16 June had to be on-line but we were still able to mark the occasion and that is the important thing. We worked with Bloomsday Croatia to bring a rich Joycean offering to our followers. At the Embassy, we have also tried to shine a brighter light on Laval Nugent. He was a famous Irish man who served in the army of the Austrian Empire, raising to the rank of Field Marshall, he owned and restored several castles here, including Trsat Castle in Rijeka and was historically quite significant in terms of the nascent emergence of a Croatian identity and was even a member of the Croatian parliament. One of the most exciting cultural developments that I have seen in the past year is the establishment of the Croatian Celts, the first Gaelic Football club in Croatia. Gaelic Football is without question the most loved sport in Ireland so to know it is being played here in Croatia on a weekly basis is fantastic. I know that the team is anxious to get playing matches and we look forward to a time when sports and spectators can meet again. I am confident that the sport will continue to grow in Croatia. Ireland is very lucky as a country to be so strongly associated with a particular colour-green. Our tourism body, Tourism Ireland began an initiative 10 years ago, of turning landmark buildings green for St Patrick's Day – the initiative has grown and continues to grow and went ahead despite the COVID-19 backdrop. Croatia has been an enthusiastic participant in the Global Greening since we opened an Embassy here in 2015. This year, we had five cities taking part, Zagreb, Split, Rijeka, Zadar and Varazdin, who joined us for the first time. If any Croatian city reading would like to participate, please do not hesitate to get in touch – we are very open to new ideas and initiatives from our Croatian friends. On the economic and trade side, even before the Global Pandemic we are currently experiencing, I see that there is room for improvement. We are different ends of Europe so we have not had the economic and trading relationship that we could potentially have. We are open for business if Croatian or Irish businesses want to contact us in the Embassy, we will do what we can to help because there is a huge potential there. I would like to see more Irish food products on the Croatian market. I would like to see more trade in services and manufacturing. For example, we came across a man in Slavonia who is manufacturing Irish hurleys, which are used to play the Irish national sport, and exporting them to Ireland. Those kinds of small stories all add up to a bigger story. I would like to see more small and medium enterprises exporting to both Croatia and Ireland.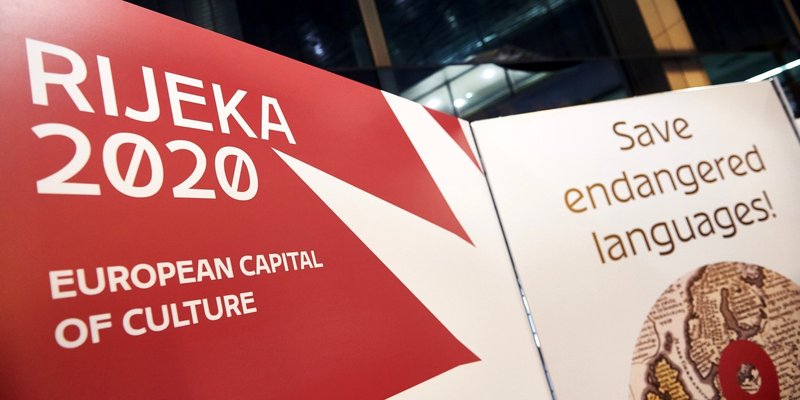 Bearing in mind that we are talking about two countries with smaller economies in Europe, what do the changes in the European milieu mean to them, in political and economic terms?
— It is a very worrying time for all countries in Europe and indeed the world. 2020 has been a year of unprecedented challenges and it will bring change and hardships for many of us. For Ireland, our GDP is expected to fall by 10.5 % and our Exchequer returns for May recorded a deficit of almost €6.1 billion. There is also a level of uncertainty as to the outcome of the future relationship negotiations between the EU and the UK, bringing the prospect of further economic risks for Ireland. Croatia faces similar economic challenges, though the impact of Brexit will not be as greatly felt here. However, we, in the European Union, will not face these challenges posed by COVID-19 alone, they will be shared by all Member States. Ireland, like Croatia, welcomes the recovery package put together by the European Commission and we will work with our European partners to ensure that a substantial, recovery instrument is agreed.
How big is Croatian community in Ireland today? Are the estimates correct that it is increasing by 5000 per year?
— The Croatian community in Ireland has grown since Croatia joined the European Union. I am in regular contact with the Croatian Embassy in Dublin because they are a focal point for Croatian citizens that arrive there. The current estimate is that there are around 27,000 Croatians living in Ireland. It is not an exact science and the numbers that we give out are based on what we call PPS (Personal Public Service) numbers, which is like the Irish version of the OIB, so that is a good indication of the number of Croatian people registered to work in the state. This might not be completely accurate because some people might have a PPS number but have subsequently returned, but it is a good indicator that we are looking at somewhere around that number. The Croatian community in Ireland is part of a new wave of immigration to Ireland. Not many Croatians would have lived in Ireland before joining the European Union, so it is quite significant for this to have happened over the span of a couple of years. I also think that they find Ireland a welcoming country to move to and live in. They find that they get on well with Irish people. I find that here in Croatia too, because I get along well with Croatians. We have an affinity and similar outlooks on life, so that helps in moving to another country. It would be difficult to say at this juncture what the impact of the COVID-19 pandemic will be on movement within the European Union and the Croatian diaspora in Ireland in particular.
We read about how Croats are successfully entering the Irish IT sector, and what is the situation with joint ventures and operations in Croatia?
— Generally, it is a mix of jobs that Croatians are doing in Ireland, not only IT sector, because the economy is doing well overall, there are lots of opportunities. There are a lot of jobs in the service industry at the moment. There are a lot of jobs in tourism and because Ireland's tourism season is year-round, these jobs are attractive. You have Croatians working in jobs in Google, Facebook, the ICT sector which afford big opportunities to Croatians. I am also aware of two Croatian restaurants in Dublin and there is even a Croatian television star on the Irish dating show, First Dates – Mateo from Istria! Croatians that are moving to Ireland are being exposed to a multi-cultural environment and are getting invaluable experience. It helps that we speak English as our national language because so many Croatians speak English very well, so that it a huge barrier removed when moving to another country. There is less activity here in Croatia but I am aware of Irish people working in a variety of fields including tourism, IT, start-ups, agri-business, the holistic industry as well as the financial sector.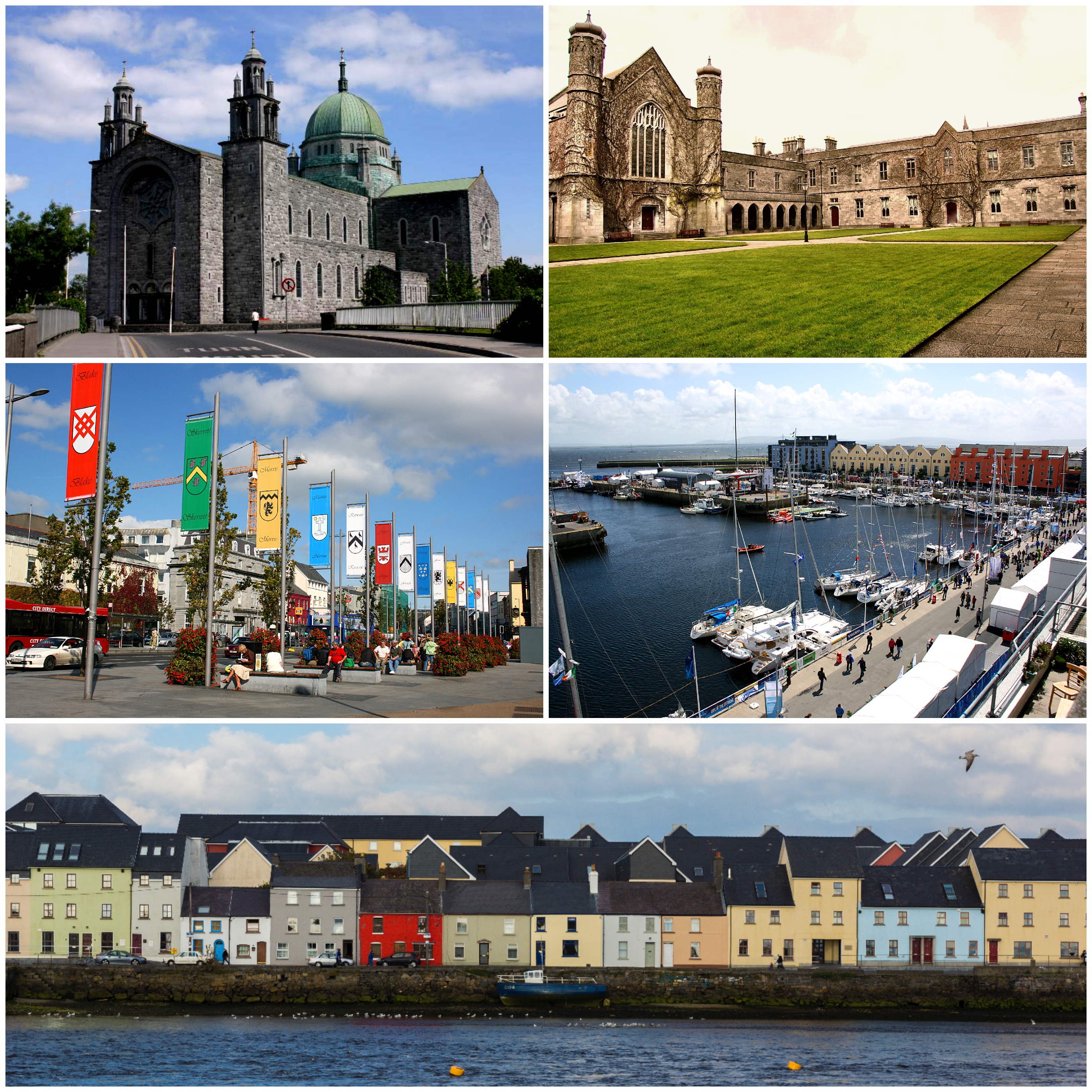 After a long history of emigration, has the rise of the Celtic Tiger turned Ireland into an immigration country? Better living, a strong IT community and innovation – what are Ireland's magnets today? What are the lessons for Croatia?
— The Covid-19 pandemic, and the unprecedented social and economic measures introduced as a result, will have a severe impact on the Irish economy and public finances. Our economic projections assume a large shock in the second quarter of this year, followed by a gradual recovery commencing in the third quarter, reflecting an assumed easing of containment measures. However, Ireland entered into this crisis in a strong position, with a robustly growing economy, balanced public finances and a labour market near full employment. We are in a position to recover strongly once the pandemic is contained. Like many countries though, things look uncertain for us all at the moment. If we were to look at lessons to learn from Ireland and how we achieved the economic growth we are currently enjoying, I think one of the strongest factors in Ireland's story has been investment in education. We are not a country with a huge reservoir of natural resources so investment in our people has been the most important thing for us.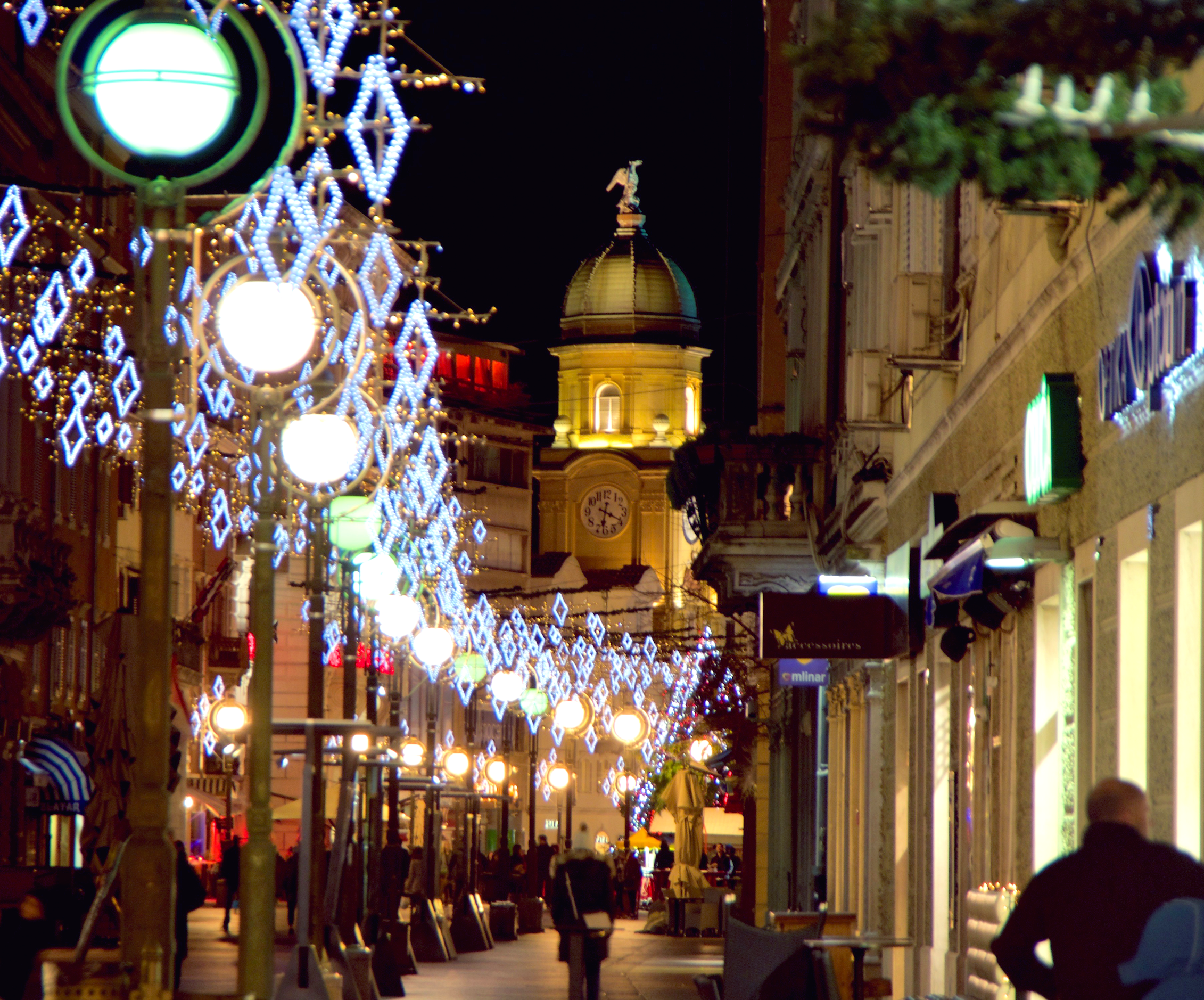 Rijeka and Galway are European Capitals of Europe 2020. Can you draw a parallel between the way in which the two cities approach this task? How did the crisis caused by COVID 19 affect the maintenance of the programs? What has been changed by the end of the year?
Rijeka and Galway are both port cities that have a distinct identity – both cities pride themselves on an alternative approach to life. Both cities have strong cultural messages and both cities are university towns with vibrant student populations. Rijeka and Galway also have a theatrical tradition that was very evident in their respective programmes for their year as European Capitals of Culture. In addition, I have been really impressed by the emphasis that they have placed on their communities and working with community groups to create a lasting legacy. I love Rijeka's slogan for its programme – Port of Diversity and I think they are sending a very positive message to Europe. My family and I were at the opening ceremony – the city was alive with music and activities, everyone was on the streets celebrating and soaking up the atmosphere – it was great. My children even spotted their teacher singing in a barbershop choir! I was also pleased to meet with the delegation from Galway 2020, in particular the Deputy Mayor of Galway, Gabe Cronnelly and the artists who performed at the formal opening, the poet, Moya Cannon and the musician, Kathleen Loughnane, Moya Cannon read a poem celebrating the beginning of Spring called "A Song at Imbolc" which was very fitting as the 1st February, the day of the opening, is regarded as the beginning of Spring and Imbolc is based on the Celtic tradition which marks the halfway point between the winter solstice and the spring equinox. It is also St Brigid's Day – the female patron saint of Ireland, who has a long history of traditions and myths in Ireland. Of course, one of the facts that we have unearthed in the Embassy is that it rains more in Rijeka than it does in Galway – something which Galwegians find hard to believe. True to form the rain came falling down on Rijeka on the evening of the opening but it was great to see that it did not dampen the spirit of the town and the show went on. The opening ceremony itself was very true to the spirit of Rijeka – impressive, modern, challenging. Galway's opening ceremony was planned as a community based ceremony that drew all the villages that surround Galway together in a ceremony involving fire – unfortunately, owing to the inclement weather and a status red warning, the ceremony had to be called off. It was extremely disappointing for all concerned. Your readers will however be glad to hear that the Zvonicar made it to Galway and despite the weather danced to their hearts content and made a very memorable contribution to Galway 2020's official opening ceremony. Galway and Rijeka got together again for the International Rijeka Karneval this year with the Galway based street theatre performers, Macnas, marching and drumming in the parade to the delight of all who lined the route. The Mayor of Galway, Mike Cubbard, also attended the Karneval weekend, which I think, further reflects the very close ties between the two cities that have grown out of the City of Culture project. I have been lucky enough to attend the International Rijeka Karneval every year since I arrived and I think it is a wonderful joyous celebration of the end of winter. This year I particularly enjoyed it as I took the opportunity to dress up as Grace O'Malley, the famous Pirate Queen of Mayo – I like to think that I captured the spirit of the Karneval in my final year which is "be whoever you want to be" or "budi što želiš". Alas once the Karneval was over, the COVID-19 pandemic impacted severely on both programmes and it has been very sad to see the ambitions and visions of both cities reduced and scaled back. I know that they are both working to have a programme for the rest of the year. Rijeka 2020 reoriented and redefined their programme and have a summer programme of around 150 cultural and community events planned. Galway 2020 has also moved to redefine its programme – moving a lot of its content on-line. They are currently working with their cultural partners to launch a revised programme of events in September 2020. Both cities have shown tremendous resilience in the face of previously unimagined challenges.
They say that Rijeka sent a strong leftist message at the grand opening. How important are the issues of left and right wing in Ireland?
— Prior to the last election, I would have said not very important. Traditionally, Irish politics was very much dominated by two centrist parties, Fianna Fáil and Fine Gael, both parties have their origins in the Civil War that occurred after Ireland got its independence, the main political difference then being that one party, Fine Gael, supported the treaty that brought about the partition of Ireland and one party, Fianna Fáil, didn't. This year's election saw a swing towards a third party, Sinn Féin, a party with its origins in Northern Ireland but which is an all-Ireland party, that supports a United Ireland. This party's politics are also to the left of the spectrum – so this year's election in Ireland represented a move to the left and an increased fragmentation of Irish politics. There was no clear winner of the election and it is only now that the formation of a Government is becoming clearer, with Fianna Fail, Fine Gael and the Green Party proposing a coalition deal this week (15 June). What has not manifested itself in Ireland is a strong right-wing party or populist right-wing vote, unlike in other European countries there has not been a trend in that direction nor has there been an anti-migration vote evident.
You have been in Croatia for almost four years. What are your favourites in Croatia's cultural and social milieu, aside from Psihomodo Pop?
— Yes – I do really like the old bands like Psihomodo Pop, Vještice, Denis & Denis, Parni Valjak, Jura Stublić – I love their energy – they are "Totalno drukčiji od drugih"! I think Croatian musicians are amazing, so talented. I also think Croatians really appreciate good music – I could see that when I went to see Sinead O'Connor at Tvornica culture. I started collecting vinyl here because of this love of music – so if I have some free time you will see me browsing in Free Bird Music on Tratinska. I think Croatia is very strong on the visual arts, especially sculpture, the legacy of Mestrović, is imbued in Zagreb. I cannot pass the "Well of Life" without stopping to drink it in. I was very proud when the Mestrovic Pavilion went green for St Patrick's Day this year it looked very beautiful and striking. I was lucky enough to get to see the retrospective of Lipovac at Klovićevi Dvori in 2018 – his playful work is something to be cherished. I also am an avid reader and I really liked two novels by female Croatian authors, "Adious, Cowboy" by Olja Savičević and "The Hotel Tito" by Ivana Bodrožić. Croatia is also a country that reads and I have been privileged to meet some amazing Irish writers – Eimear McBride, Donal Ryan, Alan Titley, Colum McCann and Melatu Uche Okorie – while living here. I have always loved walking around cities, so if I have time, I like to go for a walk and explore. I love Zagreb because it is full of hidden secrets and little shops tucked into courtyards. I am here with my husband, Seamus and our young family. Our daughter is eight and two sons are seven and five. We are very focussed on family activities and time together. Zagreb is exceptional in that regard. I have never been to a restaurant or cafe, which has not welcomed us as a family. It is a lovely place to be for child-friendly activities and We will all remember our time here fondly.