In July and August we expect to reach 80% of the record-breaking turnover of 2019. This figure includes arrivals and overnight stays – travel agency numbers may not fall into these projections, though which doesn't mean that agencies will follow these numbers.
Travel agencies are used to adapting, we are creators, the innovators of various forms of tourism and I am sure that we will cope with this situation and adapt to new trends, says Tomislav Fain, President of the Association of Croatian Travel Agencies (UHPA), for Diplomacy & Commerce. So far, agencies have received wage subsidies which have helped us keep our employees on – and literaly survive. If we had lost our well-trained teams, that would be the end for us all, Fain believes.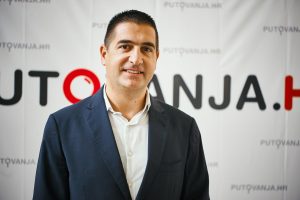 From UHPA's point of view, what kind of tourist season can we expect according to the projections and plans of the relevant Ministry, tourist boards and agencies in the field?
 We've already started the season, and according to initial projections for July and August, I think we could have a good part of the season, of course if our epidemiological figures are good, i.e. we are not on the red lists of our outbound markets. I think we will reach over 80% of our record breaking 2019 turnover in these two months alone. Of course, we are talking about the number of arrivals and overnight stays, but this does not include travel agency numbers which, as we have seen last year, may not follow the same pattern. Last year, we had some 50% of overnight stays compared to 2019, and agencies still had an 85% drop in turnover. Unfortunately, agency operations will recover at a slower pace, but of course any increase compared to last year is good.
How did the agencies adapt to new business conditions and how important is a quick response to a situation for business success?
If we're talking about adapting to epidemiological measures, we mastered that part quickly and I don't see us having any issues there. On the other hand, if we're talking about doing business in the age of the coronavirus, i.e. adjusting business operations, that part is very difficult to achieve because in a situation where we don't have the financial means to cover our fixed costs, it's difficult to invest and adapt other work processes and segments. Of course, every agency will try to do everything they can to shift their capabilities and business opportunities towards the appropriate business segment, the one that is most desirable at the moment.
How much did state support help, do you expect the continuation of that support and until when?
So far, Croatian travel agencies have received support for our employees from the state, and that's how we managed to keep our employees on and practically survive, because if we had lost our employees, with all the other losses, that would have been the end for us. I believe that travel agencies, just like our colleagues in the restaurant and café business, should have received support from the state to cover our fixed costs, because we are by far the most affected sector, but unfortunately, there was no understanding for us from one part of the current Croatian cabinet. We hope that the current state measures will be prolonged until the end of the year and, in doing so, the Government will make our recovery a little easier.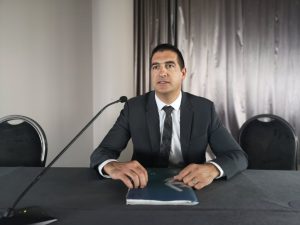 What is the situation with the travel agencies market, how many of them are working, how many people do they employ and what are the biggest problems in their work?
At the end of 2020, around 5,500 people worked in travel agencies in Croatia. Unfortunately, we lost some employees in this crisis, they had to move to other sectors due to financial problems, but we hope that they will return with the coming recovery and continue where they left off.
When we talk about tourism in Croatia, we are talking mainly about the arrival of foreigners. What is the situation when we talk about domestic guests and what is the offer for them?
Compared to other EU destinations, the contribution of domestic travel in the total number of overnight stays in Croatia is relatively small. One of the reasons is certainly that some of our fellow citizens have their holiday homes and properties either on the coast or inland and that is where they spend their vacations. Most of these owners and their families, upon arrival do not check in as guests even though they should and even though it costs them very little. If everyone checked in, that share would certainly be much higher, and in that way they would facilitate the planning of communal and infrastructural investment for the destinations, improving its overall quality and appeal.
 Our offers are the same for both domestic and foreign visitors – but domestic guests' interests are somewhat different. What makes us especially happy is that every year more and more of our fellow citizens travel across Croatia and discover all the beauties of homeland.
Where do Croats travel abroad the most these days, how much has that changed and what is the current offer (due to restrictions that still exist)?
Travels abroad have started, but the numbers are still rather low. I believe that at this moment, Turkey is the most popular destination for our citizens.
What are UHPA's plans for the future period and where do you see most changes in return to the pre-crisis period?
Travel agencies are used to adapting, we are creators, the innovators of various forms of tourism and I am sure that we will cope with this situation and adapt to coming trends. Of course, this won't be simple because, first of all, we are financially drained and struggling. Some agencies will have to change their entire business segment, introduce new products, adjust their offer and turn to new markets. UHPA will keep track of these changes, like we always have, and will continue to remain available and strongly support  all our members.