As a company, we have a very sharp focus – rare diseases, gastroenterology, oncology and plasma-derived therapies.
Takeda has integrated many companies into its system since 2000th and thus come up with an entire array of new, innovative products and cutting edge technologies. We have grown and gained an exciting portfolio.  Shire and Baxalta acquisitions in combination with divestment of non-core portfolio focus the organization on key therapeutic areas and provide the best service for the patients, for Diplomacy&Commerce says Viktorija Zadro Huml, General Manager for Croatia, Slovenia, Bosnia & Herzegovina at Takeda.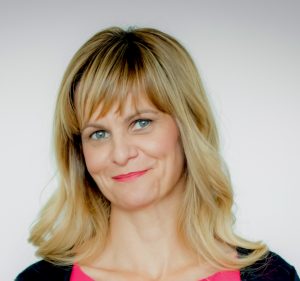 Takeda is celebrating 240 anniversary this year. Is the quite long tradition anyhow reflected in your daily life?
Takeda is proud to have a values-based culture as its strong foundation. And we understand our responsibility to meet the highest standards of ethical behavior at all times, because everything we do impacts the most vital aspect of people's lives — their health. This is reflected in our purpose: better health for people, brighter future for the world. Takeda has evolved significantly since the company was founded by Chobei I in 1781. What started out as a small broker of traditional medicines in the emerging Japanese city of Osaka is now a global, R&D-driven biopharmaceutical company headquartered in Japan, which is positioned and equipped to discover and deliver life-transforming treatments. Takeda-ism has always been our unique compass. Its timeless values of Integrity, Fairness, Honesty and Perseverance define who we are. They are brought to life through decisions and actions that put our patient at the center of everything we do, build trust with society, reinforce our reputation and develop a sustainable business, in that order. Together, Takeda-ism and Patient-Trust-Reputation-Business underpin everything we do and how we do it. Our Global Code of Conduct is based on principles that are organized around Patient-Trust-Reputation-Business. It embodies the spirit of Takeda — what we stand for and how we conduct ourselves. Bringing it all to life makes sure that we are LOVED – Living Our Values Every Day.
You have mentioned the values. Everything at Takeda begins with the question "how can we do even more for our patients?". How is this question answered?
At the end of the last year Takeda introduced a refreshed corporate philosophy. As our company and the environment evolve, so must the corporate philosophy which tells the story of who we are, what we do, how we do it and why it matters. These reminders are especially pertinent during the ongoing pandemic, allowing us to focus and keep our commitment to patients front of mind. I therefore want to relay some of the core components of the corporate philosophy and what it means for us and what we aspire to be in the future: create "better health for people, brighter future for the world." This should guide everything that we do. Our vision describes our aspiration for the future, to "discover and deliver life-transforming treatments, guided by our commitment to patients, our people and our planet. Takeda is determined to provide transformative healthcare solutions and products. We have a responsibility to patients, colleagues and other stakeholders as well as the communities where we operate. As a company, we have a very sharp focus – rare diseases, gastroenterology, oncology and plasma-derived therapies. In each of these therapeutic areas we are closely collaborating with patients and providing patients support programmes for them.
The contribution of Takeda is also visible more than ever now in Covid-times. We were able to ensure continuous delivery of our products by overcoming all the obstacles, as well as increased demand for our products and I am proud to say there was no single day of disruption of delivery of our products to the patients in Croatia. This is one thing, the most important, I would say. And the second most important thing is that we were really able to help the patients who are non-COVID to get their healthcare by introducing support programs, such as working on providing home treatment to needed patients, support for caregivers, educations for nurses, application helping patients to cope easier with their condition and many more.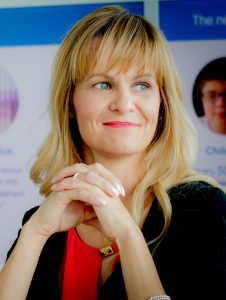 3.Has the COVID-19 pandemic finally led to us recognising the significance of health and pharmaceutical companies?
I think that the COVID pandemic brought an unpreceded disruption of healthcare system. But it has also helped us to recognise the importance of two things – innovation and healthcare. Innovation is now not limited only to products, but also to innovative services, including digitalization of the whole healthcare system. This is in general what COVID has taught us.
Our importance as innovative pharmaceutical companies is increasing. And I think that the collaboration between the pharmaceutical companies and the healthcare system has been more vivid than ever. Through our constant communication, we were able to supply the market, to ensure the treatment for both COVID and non-COVID patients, and to ensure some services that innovative pharmaceutical companies can provide, such as telemedicine and other digital solutions.
We will not be seen anymore as companies that are only delivering products, but we will partner more and earlier with all the stakeholders including the Government, the payers and the patient organizations. We will go more in advance, to start our partnerships and the planning of partnerships earlier in the life cycle of the product but also in broadening the scope of partnerships. Not only we register a product and then leave it to the market, but also we should think how we can work together with the authorities and patients in order to develop healthcare systems and provide overall support to societies in the countries.
Takeda has integrated many companies into its system since 2000 and thus come up with an entire array of new, innovative products and cutting edge technologies. What did you gain from the latest acquisition of biopharmaceutical company Shire in 2019?
We have grown and gained another additional exciting portfolio. On the other hand, the Shire and Baxalta acquisitions, and next to that the divestment of non-core portfolio brought us the best way to stay focused on key therapeutic areas and provide the best service for the patients.
The acquisition occurred already in 2019, and I am happy to share that this year, we have formally became one legal entity in Croatia. Over the past 2 years, we had to adjust the processes and the organisation, but also to preserve business continuity and provide continuous support to the patients. A huge recognition for this achievement goes to the whole Takeda team who is working tirelessly to deliver this ambition.
Our patients are our key priority and as I have mentioned, by being focused and not too broad we can have enough time and resources to address these needs. We emphasize our unwavering commitment to always putting patients first though our strategic imperative "responsibly translate science into highly innovative, life-changing medicines" It means we focus on diseases with the highest unmet needs, to bring medicines of the highest quality to market, as soon as possible. We as a company are committed to deliver only life transformative medicine therefore we are present in the areas where our products are really adding significant value, transformation to people's lives. And this is our commitment and mission for the future as well.
5.Coming back to the values, one of them does mention People. How do you care about your own employees? Is there anything special you are proud of? And how have you supported your teams within the past Covid year?
The last year marked with the covid pandemic has been one of the most difficult periods for our employees. The ways of working have changed significantly. People stayed home together with their families, often small children as schools were closed, trying to ballance both work and their family life. Contact with other colleagues and clients has changed to fully remote. Understanding all this, we have equipped our colleagues with office chairs, monitors and offered several well-being programs.  I am extremely proud that Takeda has been awarded with Family Friendly Employer certificate, the more it came after this challenging year.