On November 15th , the ICE Office in Zagreb (Italian Institute for Foreign Trade) organized "Week of Italian Cuisine in the World", which was held for the third time in the capital of Croatia. Italian chef Stefano Cosattini, twice awarded Michelin star, who lives and works in Zagreb, has prepared a typical three-way Italian menu.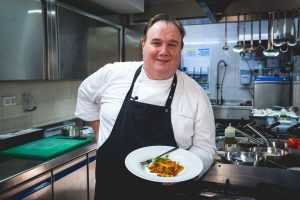 This initiative aims to present Italian agricultural and food products that guarantee excellence by quality criteria, food safety, technological innovation, sustainability, biodiversity and the preservation of tradition. Italy is characterized by a great geographical and climatic diversity, resulting in extremely diverse and unique cultures, stories and traditions. All these are features of the Mediterranean diet, thanks to which Italy is the most healthy country in the world, as confirmed in 2017 by Bloomberg Global Health Index, according to which ranking it is among the top 163 countries.
In order to show the importance of the agri-food sector for Italy, it is enough to say that in 2017 the export of Italian eno-gastronomic products in the world amounted to 41 billion euros and reached the historical maximum. In the last 5 years, exports increased by 23%.
Even 68 Italian products are on top of the world's best-selling product line, 292 food products bear a label of protected origin, and 523 wines carry a label of controlled origin and a label of controlled geographic origin. This is another proof of the strong link between the top Italian producers and the climatic conditions in which such agro-food products arise.