Mandatory masks aside, the coronavirus wasn't able to prevent the 15th World Press Cartoon (WPC) awards event from happening in Caldas da Rainha in Portugal.
The exhibition concentrated on the theme of defending freedom of expression and the liberty of the press, as highlighted by Germany's Frank Hoppmann, who won the Grand Prize with a caricature of Boris Johnson.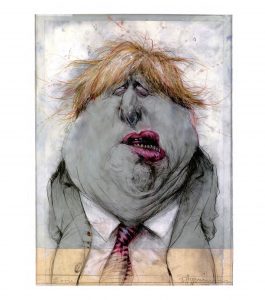 Like most honours systems, each year's WPC awards are for work published the previous year. In 2019, some cartoonists suffered censorship of their work in several countries around the world.
In addition to the challenges to the freedom of the press, the 280 entries chosen from around 1000 entries cover other major issues facing the world, from the current climate emergency to the migratory crisis.
Another topic, the trade war between the United States and China, gave Brazilian Cau Gomez the second prize in the category of Editorial Cartoon.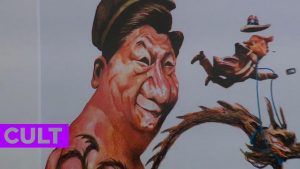 The WPC has taken an often sceptical position regarding social media networks, criticised by many as sources of false stories and fake news. But the growth and ubiquity of the internet can't be ignored and for the first time, the organisation has accepted works published on the web rather than exclusively in paper editions of newspapers and magazines. This includes the caricature of European Central Bank President Christine Lagarde by Portuguese cartoonist Pedro Silva, which won third prize in the caricature category.
Opened straight after the award ceremony on Saturday September 19th, the World Press Cartoon exhibition will be on display at the Centro Cultural e de Congressos das Caldas da Rainha until November 15th.