The 10th anniversary celebration in Croatia was held from 11 to 12 May 2019 (Saturday Sunday) at the National Park Brijuni where we prepared lunch in nature and a tour of the national park. The main ceremony was held in Pula on May 11 at the House of Croatian Defenders in Pula.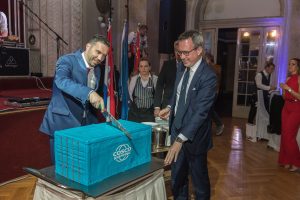 The celebrations were attended by numerous partners with distinguished guests from the
headquarters of COSCO Shipping from Shanghai and Embassy of the People's Republic of China from Zagreb. Dragon Maritime Adria was established in 2009. as agent of Cosco Shipping Lines Co. Ltd, specializing in shipping agency services with a focus on Central Europe and the Balkan region.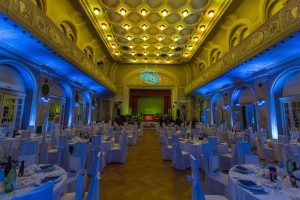 In the Western Balkans, Dragon Maritime Adria proudly represents, the national flag carrier of the People's Republic of China, Cosco Shipping Lines Co. Ltd, which is one of the world's largest fullservice intermodal freight carriers. COSCO Shipping is a state-owned Chinese company headquartered in Shanghai, specializing in international and domestic cargo shipping as well as related services. The total fleet counts 1,223 ships with a total capacity of 91.77 million tons of cargo (DWT), what it is makes the first largest fleet in the world. COSCO Shipping Lines with capacity 2.7 million TEU is third in the world of shipping companies.
Thanks to the complete global network, COSCO Shipping has become one of the leading
international brands. The corporation invested in 51 terminals, including over 47 containers
terminals around the world. The annual bandwidth of container terminals was 118.39 million TEUs, which COSCO puts in this category first in the world. COSCO operates on 362 international and domestic shipping lines, of which 227 are international.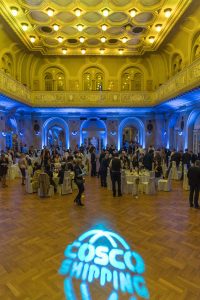 COSCO is connected to 289 ports in 90 countries and regions worldwide. After transpacific
service, the most profitable service companies are those who link Asia and Europe.
Dragon Maritime Group is a member of the Multiport Ship Agency Network, the world's largest independent ship agency network with 10% of the worldwide agency business by port call. The strong COSCO growth continued in container traffic through Rijeka port in a year 2018. to 45.945 TEU. Last year in total in service to Rijeka we had 98 calls.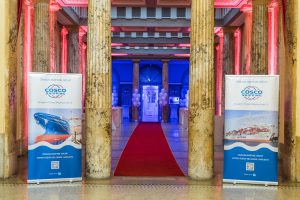 As COSCO doesn't provide only liner services we were acting on the other fields of their service
(COSCO specialized carriers, COSCO Dry Bulk, COSCO Logistics, etc.)
Currently we are following Pelješac bridge project as agent of COSCO Shipping Specialized
Carrier which are supplying all cargo for its construction.