In the past decade, foreign investors have pumped more than 33 billion EUR in direct and indirect investments into the country, making Croatia one of the most sought-after destinations in the tourism, finance, and energy sectors. Ludovit Cernak, a partner at SHRE, for Diplomacy&Commerce explains why Croatia is booming in the real estate and tourism sector and why to invest in this market.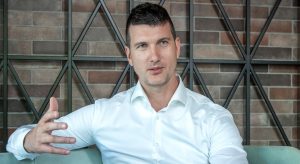 1. You've been on the market for almost 20 years, developing projects in the CEE region. Why Croatia?
— Croatia has the potential to become the European Caribbean: a great location and infrastructure, including international airports scattered all over the country. On the other hand, the motorway network allows easy access in just a few hours, which proved extremely important during the Covid-19 pandemic. The economy of Croatia is growing steadily, and the legal system is comparable to that of EU countries. Being a member of the EU and joining the Eurozone also speaks in its favor.
2. How can Croatia be more attractive than other southwestern European countries?
— Croatia has a great climate, rich history, beautiful architecture, and it is also a yachting paradise. It provides everything you need in summer and off-season. This makes the country an ideal place to invest in real estate due to the dynamically developing recreation and tourism sector. Most investors are foreign developers, and this only shows that Croatia is an international market with opportunities for everyone. Interestingly, there is a shift in demand from low-cost alternatives toward more premium segments and locations.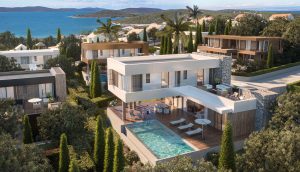 3. What exactly are customers from the premium segment looking for?
— The key is a beachfront location with great views, easy access, total privacy, safety, sports, and relaxation facilities. From an investment point of view, it is a hassle-free solution with high returns. People want to allocate their time efficiently and not think about the operational side of real estate. These are the essential aspects of our projects. We want to provide a managed, safe and innovative home solution with the ability to control everything remotely. Sustainability is also important to customers from the premium segment, so we try to modernize our processes on the construction site and in the company. We worked closely with international companies on our ESG strategy to demonstrate our goals and commitments in this area. We constantly invest in green solutions, renewable resources, and clean energy – to reduce CO2 emissions and help the environment.
4. What investments are you making in Croatia?
— In January, we started the construction of LIOQA Resort. It is a boutique 5* private resort located
on the west coast of the Ugljan island – the closest island to the city of Zadar. The resort comprises 21 ultra-luxury villas with a beachfront location and a private marina. The residents will enjoy an exclusive beach club with a restaurant, bar, lounge and two community pools within this gated community. LIOQA Resort will be finished by the end of 2023. We also plan to start another outstanding project in the meantime. We have many plans on Ugljan and in the Zadar region but we need to go step-by-step.
5. What distinguishes the LIOQA investment from others in the Croatian market?
— LIOQA offers a hassle-free solution, a new standard in which residents do not have to worry about anything. You purchase – come & enjoy. The residents can enjoy complete privacy within this gated community, 24/7 security and professional staff are at your disposal. The villas are equipped with smart home solutions that make life easier and give you full control over the villa even when you're not there. The boat parked in the marina is also ready because the resort's management will take care of everything.  And if the owner decides not to use the villa, we can rent it out and provide the oweners with additional income.

6. Do you have other projects planned in the future?
— Yes, we have many plans on Ugljan and in the Zadar region but we need to go step-by-step. Our
next project is called Lukoran Resort where we start the construction at the beginning of next year. We also participate in the Ugljan33 initiative, where we plan to raise awareness of the Ugljan island and restore its cultural and historical heritage. It's a 10-year plan which includes sustainable development of many ecological solutions that will help the island to remain 'green'. In cooperation with local authorities, we plan to restore several cultural monuments, improve the roads on the island, install solar panels at bus stops and create sports facilities. Our goal is to make the most of local resources, restore olive groves and make them available to people.
7. What is your overall experience and impression of the business environment in Croatia?
— We are delighted by the support and professionalism we get from local authorities and our partners. That's why we focus on Croatia and constantly expand our Investment portfolio. We want to create unforgetable second homes and provide our investors with attractive projects with high returns.