At the Jazz & Cabaret Club of Kontesa in Zagreb, was held a presentation of Belgrade's tourist offer, and the audience, also, enjoyed the show "Welcome to Kabaret Belgrade".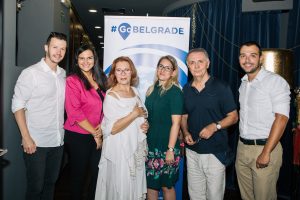 The Belgrade Tourist Organization presented to the citizens of  Zagreb on July 4 the program that is expected this summer and autumn if they visit Belgrade.
"This is a special emotional note for me, since I moved from Zagreb to Belgrade from youth, who welcomed me all over the open arms and where I spent many beautiful years of my life. I can tell you that it is a city that has the soul and the personality you can only know if you come, or even better live in it, said H.E. Mira Nikolic Ambassador of Serbia to Croatia.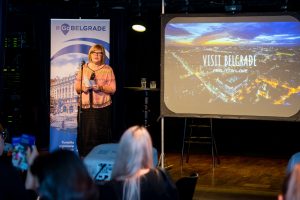 Katarina Jovanovic, from the Belgrade Tourist Organization, also welcomed the guests.  Tourists from Croatia are very important to us because they are always among the top 5 nations by number of arrivals and overnight stays. In the first 5 months of this year, tourists from Croatia occupied a high 3th place by number of arrivals and nights immediately behind tourists from China and Germany. This summer and autumn in Belgrade is organized a whole series of events. In front of us is the 17th edition of Belgrade Beer Festival, from August 14th to 18th, where every year more than 500.000 visitors from the region and around the world enjoy it. This year, except for many types of beer, visitors will attend 5 days of the festival, listen to 120 concerts on 4 stages and the entrance to the concerts is completely free. This summer, numerous programs are being prepared in newly decorated neighborhoods of Belgrade, which you will have a chance to see if you visit Skadarlija, Kosančić's Venac and Cvetni trg. We are particularly proud of the Belgrade carnival event held every year last Saturday in August, and this year it falls on August 31st. The aim of this event is to invite Belgrade and city guests to get down to the river and to experience a memorable atmosphere with numerous programs. The Eros Ramazzotti concert is waiting for us in September, and in October, the 64th edition of the Belgrade Book Fair, which is attended by a large number of guests from the region and also from Croatia, we are very proud that this fair has such a long tradition and no matter digitization, year in the year is constantly increasing. In November, there was a concert by Bryan Adams, and in December, Deep Purple. Although guests from Croatia perceived Belgrade as a destination of good food and gastronomy, we wanted to present the cultural scene of the city tonight. "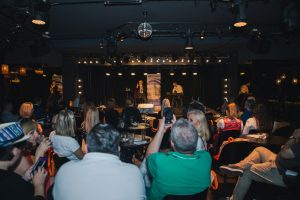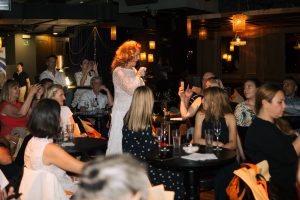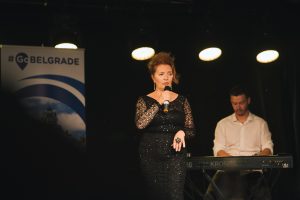 At the end of the program, the guests were able to enjoy the performance "Welcome to Kabare Belgrade" directed by Rade Marjanovic. The show is a selection of the most attractive and finest pieces from five very successful cabarets set by Rade Marjanović in the last five years. Rade Marjanovic and one of the greatest actors in these spaces played by Tanja Bošković.