The Italian-Croatian Chamber of Commerce in cooperation with the Italian Embassy in Zagreb and with the support of the City of Zagreb, has traditionally organized the ITA CRO Business Reward event for the fourth year in a row, on Saturday, November 27th.  As the name suggests, it is an award ceremony for the best Italian investors and members of the Chamber, who stand out with their business, which conditions not only the economic aspect but also innovation and new jobs.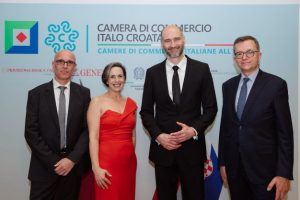 "This year our event is full of significance, not only because it represents a moment of celebration and recognition for 3 companies that stood out with their results and innovative spirit, but also a moment to remember. a cry of hope, an ode to resilience and perseverance, a place of connection. This is a demonstration that, despite the adversities and problems that still exist, it is possible to start over and strive for a better future. ",  said the President of the Italian-Croatian Chamber of Commerce Claudio Canaccini.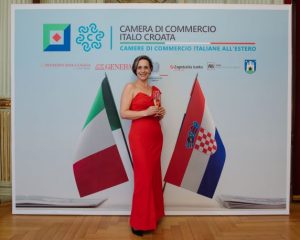 The aim of this event is to promote the Republic of Croatia as a region with a positive climate for foreign investment, to develop a system of enormous potential and economic synergy between the two countries. "This year was certainly a challenge for all entrepreneurs operating in our network, and we were extremely careful when choosing companies for recognition. So far, the members of the Chamber have been extremely successful, during the whole of last year there was no closure of the company, members of our Chamber in the Republic of Croatia employ over 15,000 people, at the same time Italy once again came in first place as a trading partner of the Republic of Croatia. ", said Andrea Perkov, Secretary General of the Chamber.
Honorary President of the Chamber Ambassador of Italy H. E.  Pierfrancesco Sacco stressed the importance of such events and the role of chambers of commerce, not only at the economic level but also in maintaining friendly and mutually encouraging relations between the two countries.
The commission for the selection of the best entrepreneur, investor consists of 6 members of the board of THGK, and a representative for the economy at the Italian Embassy. In addition to the President of the Chamber, the awards were presented by the Honorary President, the Ambassador of Italy. This year, the chamber decided to award a special recognition to Carel Adriatik, Novation Tech Istria and Infobip.